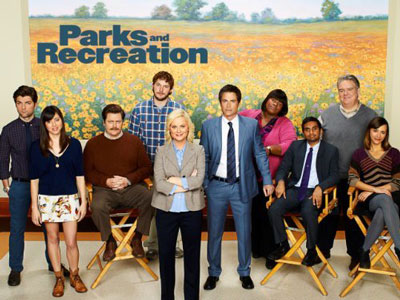 If you're like me and can't wait for the upcoming season of Parks and Recreation, then these bloopers from Season 4 are just what you need to satisfy you till the September 20th premiere.
The entire cast is featured, including an introduction of the clips from town newsman, Perd Hapley. You can never go wrong with Perd!
Check them out below!