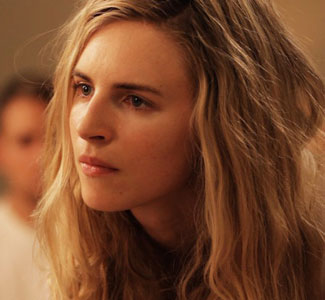 Here is the new trailer for Sound of my Voice starring Brit Marling which also premiered at WonderCon.
I got a chance to interview her and the director, Zal Batmanglij, this past weekend and she was as nice as she was the last time I talked to her. The movie looks really interesting and from everything I've heard about it, it pretty great.
Synopsis: In SOUND OF MY VOICE, Peter (Christopher Denham) and Lorna (Nicole Vicius), a couple and documentary filmmaking team, infiltrate a mysterious group led by an enigmatic young woman named Maggie (Brit Marling). Intent on exposing her as a charlatan and freeing the followers from her grip, Peter and Lorna start to question their objective and each other as they unravel the secrets of Maggie's underworld.
Director: Zal Batmanglij
Cast: Brit Marling, Christopher Denham, Nicole Vicius
In theaters: April 27th