30 Minutes or Less: Nick (Jesse Eisenberg) is a small town pizza delivery guy whose life collides with the big plans of two wanna-be criminal masterminds (Danny McBride, Nick Swardson) who force him to rob a bank. Nick gets the help of his best friend, Chet (Aziz Ansari) and the two evade police, assassins and their relationship.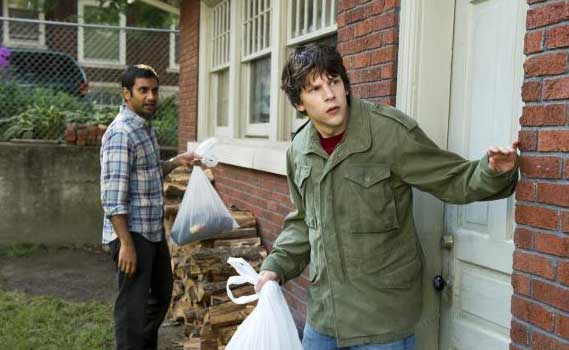 Director: Ruben Fleischer
Cast: Aziz Ansari, Jesse Eisenberg, Danny McBride, Michael Pena and Nick Swardson
There are 2 trailers here. The first one is the G rated trailer. The 2nd is the red-band trailer. They are basically the same but the red-band has a bunch of F words.
Red Band Trailer