The Adventures of Tintin: Tintin and his friends discover directions to a sunken ship commanded by Capt. Haddock's ancestor and go off on a treasure hunt.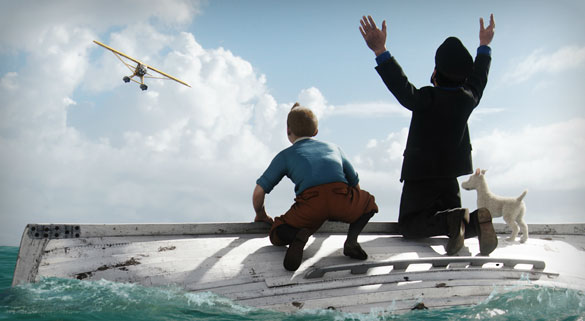 Director: Steven Spielberg
Cast: Jamie Bell, Andy Serkis, Daniel Craig, Simon Pegg, Nick Frost, Gad Elmaleh, Toby Jones, Mackenzie Crook
Writers: Edgar Wright, Steven Moffat, Joe Cornish
I think parts of this look great but whenever I see Tintin, his mouth is always open and it's hardly ever moving. I'm sure it's not close to being finished but the faces look weird to me. Like some creepy baby-doll face that doesn't move.
In theaters: December 23rd, 2011