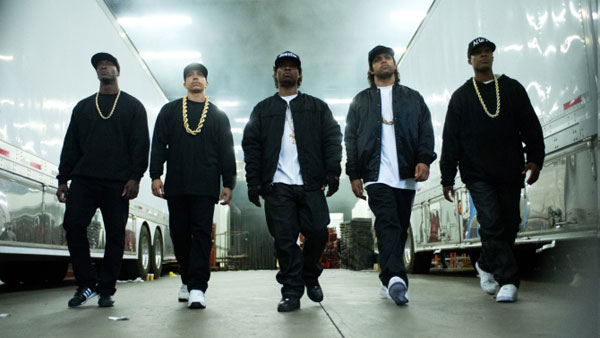 Straight Outta Compton: 
In 1988, a groundbreaking new group revolutionizes music and pop culture, changing and influencing hip-hop forever. N.W.A's first studio album, "Straight Outta Compton," stirs controversy with its brutally honest depiction of life in Southern Los Angeles. With guidance from veteran manager Jerry Hel
ler, band members Ice Cube (O'Shea Jackson Jr.), Dr. Dre (Corey Hawkins), Eazy-E, DJ Yella and MC Ren navigate their way through the industry, acquiring fame, fortune and a place in history.
Director: F. Gary Gray
Writer: Jonathan Herman, Andrea Berloff
Cast: O'Shea Jackson, Jr., Corey Hawkins, Jason Mitchell, Aldis Hodge, Neil Brown, Jr., Paul Giamatti
Download the screenplay here