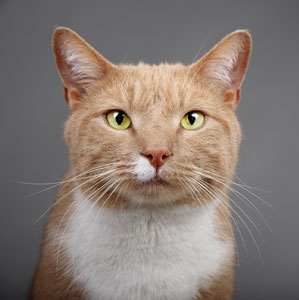 After appearing on shows like 30 Rock and The Colbert Report (as Christianne Aman-Purr), Vito Vincent decided it was time to take his career to the next level and move to LA.
Since moving to LA last year though, Vito, like a lot of actors, has had a hard time breaking into the LA market. So, he and his manager, Michael LeCrichia, decided that they needed to pound the pavement.
Literally.
If you're in Beverly Hills, you might see LeCrichia walking Vito in his harness hoping to draw the attention of casting directors or anyone who can help in Vito's quest to be the most famous cat this side of…. I can't think of another famous cat. Garfield? The cat from Pet Cemetary?
I think they should get Disney on the phone. I can totally see a remake of That Darn Cat.
Check out the video below.

Feline Seeks Fame in Hollywood