Here are two really great videos featuring the cast of That Championship Season. Courtesy of the New York Times Times Talk series, the cast discuss the show, careers and theater.
If you have the time, watch (or listen) to both.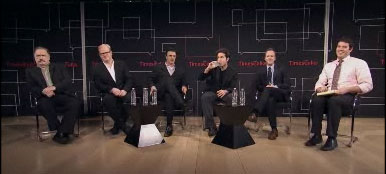 In this first video, Kiefer Sutherland discusses his theater background, acting in theater and coming up as an actor. Then it's followed by a couple funny lines from Jason Patric.
And here is an almost 11 minute long portion featuring the whole cast.