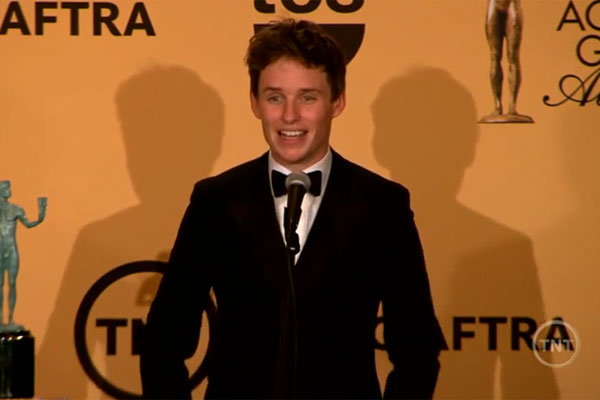 Here are a handful of videos from last night's SAG Awards press room where the winners have just been awarded their Actor statue and are ushered backstage to a flurry or reporters vying to get their questions answered.
You can tell most are still a bit dazed that they won so watching these videos is always fun.
Check out Julianne Moore, Uza Aduba, William H. Macy, the casts of Downtown Abbey and Birdman, Julianne Moore, Eddie Redmayne and Viola Davis below!
And don't miss all of the awards speeches!
Julianne Moore, Outstanding Performance By A Female Actor In A Leading Role
Eddie Redmayne, Outstanding Performance By A Male Actor In A Leading Role
Viola Davis, Outstanding Performance By A Female Actor In A Drama Series
Uzo Aduba, Outstanding Performance By A Female Actor In A Comedy Series
William H. Macy, Outstanding Performance By A Male Actor In A Comedy Series
Birdman Cast, Outstanding Performance By A Cast In A Motion Picture
The Cast of Downton Abbey