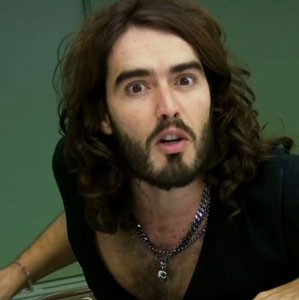 On the first day of rehearsal for the film, The Tempest, director Julie Taymor's retelling of Shakespeare's play (where the gender of the main character, Prospero, was changed from male to female), she asked Russell Brand to talk about his character, Trinculo.
What follows is a 4-minute riff of Brand talking – in character.
And check out the last bit where Alfred Molina sits there almost amazed on what he just saw.