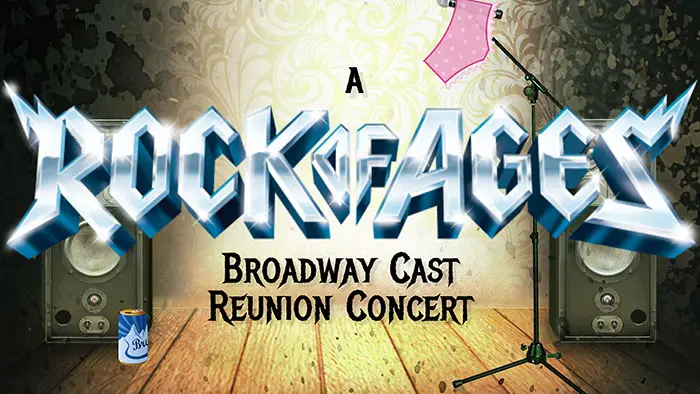 When it closed on January 18, 2015, Broadway's Rock of Ages played over 2,300 performances. Not bad for a musical primarily fueled by whiskey shots, hairspray, and ripped jeans. Even up to the final weeks it did strong business.
Not even the awful 2012 movie adaptation could derail it — in fact, the Broadway musical saw an over 40% increase in business in the weeks surrounding the release of the film, which ended up being a box office bomb. So while Rock of Ages is gone, there was a lot of love for Broadway's nostalgic celebration of the Sunset Strip.
However, New York City fans of the musical still going through withdrawal can get a little taste of the action again with Don't Break Up the Band: A Rock of Ages Broadway Cast Reunion Concert at the Highline Ballroom (431 West 16th Street ) on January 25th. According to Playbill.com, the cast will include:
Mitchell Jarvis, Kate Rockwell, Emily Padgett, Randi Zuckerberg, Dan Domenech, Aaron Finley, Lauren Zakrin, Rebecca Faulkenberry, Carrie St. Louis, Tony LePage, Jeremy Woodard, Matt Ban, Cody Scott Lancaster, Tom Lenk, Andre Ward, Josephine Rose Roberts, Jenifer Foote, Michele Mais, Amma Osei, Paul Schoeffler, Ericka Hunter
Tessa Alves, Lisa Finegold, Alyssa Herrera, Lindsay Janisse, Michael Minarik, Jennifer Rias, Rebecca Riker, Sarrah Strimel
You can buy tickets to this one-night-only here!