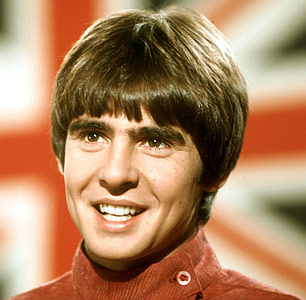 Davy Jones, the front man of 1960s pop band The Monkees, died this morning of a massive heart attack in Florida. He was 66.
I grew up watching reruns of The Monkees and saw every single episode at least 5 times. I had all of their CD's and new most every song by heart.
Below is a video of one of my favorite songs of theirs, 'Daydream Believer'. There's also a video of him as The Artful Dodger from Broadway's Oliver. He was nominated for a Tony Award for his work.
For a full obituary, click here for USA Today's nice write-up of his life.
Here he is in the musical Oliver! as the Artful Dodger. He played the role both in London and on Broadway and was nominated for a Tony Award.