Michelle Williams is fantastic as Marilyn Monroe in My Week with Marilyn, but did you expect anything less?
He performance is both a sad portrait and blissful homage to the actress who died way too young.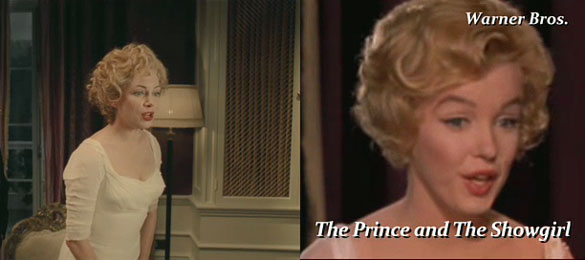 In this featurette, the cast members (Williams, Eddie Redmayne, Emma Watson, Judi Dench and Kenneth Branagh) are interviewed about their work on the film and all marvel at Williams' work. They also go into some detail of the work the production took to re-create parts of the film, The Prince and The Showgirl, which is the film Monroe went to London to shoot.
Check it out!