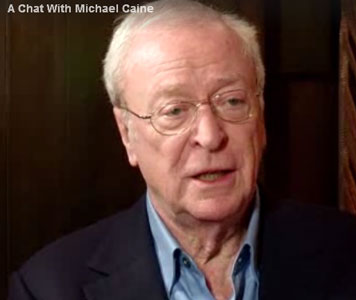 This week acting legend Michael Caine appears in his sixth film directed by Christopher Nolan, Interstellar. In an interview clip from The New York Times that was shot around the release of the last movie Caine worked on with Nolan, The Dark Knight Rises, reporter Melena Ryzik spoke to Caine about his six-decade career.
In the clip Caine speaks about how he started acting, how he uses his eyes when he acts, and what he thinks about actors who rehearse their scenes in front of mirrors. The clips ends with Caine rehearsing a scene with Ryzik, and it's amazing (but not surprising, really) how effective Caine is doing a cold reading of a generic script.
Check out the clip below!