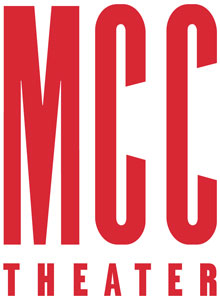 MCC THEATER announced their four-show 2014-15 Main Stage Season, which runs Fall 2014 through Summer 2015.  All productions will be staged at the Lucille Lortel Theatre (121 Christopher Street) – which is a great location by a ton of very cool bars, fyi.
The season includes:
THE MONEY SHOT  (Sept 3 – Oct 12  /  World Premiere)
by Neil LaBute and directed by Terry Kinney
Karen and Steve are glamorous movie stars with one thing in common: desperation. It's been years since either one's had a hit, but the latest movie by a hot shot European director could change that. The night before filming a big scene (that seems destined to assure them a spot back on the pop culture radar), Karen, her partner Bev, Steve, and his aspiring actress wife Missy meet in order to make an important decision: how far will they let themselves go to keep from slipping further down the Hollywood food chain?
The Money Shot reunites MCC Theater's Playwright-in-Residence Neil LaBute with director Terry Kinney (Reasons to Be Pretty) for a hilarious and insightful comedy about ambition, art, status and sex in an era – and an industry – where very little is sacred and almost nothing is taboo.
PUNK ROCK (Oct 29 – Dec 7  /  New York Premiere)

by Simon Stephens and directed by Trip Cullman
In a private school outside of Manchester, England a group of highly-articulate seventeen year-olds flirt and posture their way through the day while preparing for their A-Level mock exams. With hormones raging and minimal adult supervision, nothing can mask the underlying tension that becomes increasingly pronounced as the clock ticks towards the ultimate dismissal.
Inspired by playwright Simon Stephens' (The Curious Incident of the Dog in the Nighttime, Harper Regan) own experiences as a teacher, Punk Rock is an unnerving chronicle of contemporary adolescence at the breaking point.
THE NETHER  – (Feb 4 – Mar 15  /  New York Premiere)
by Jennifer Haley and directed by Anne Kaufman
There is a new immersive realm for the senses online, a virtual playground where those who plug in are coaxed into acting out their darkest fantasies – with no consequences in the "real" world. Or so it seems…until a young female detective begins an investigation to determine if there is a point at which thought or intention may actually constitute a crime within — and outside of — this new frontier.
Winner of the Susan Smith Blackburn Prize, Jennifer Haley's The Nether is a haunting thriller that will make you question when the fantastic becomes too real.
PERMISSION – (Apr 29 – June 7  /  World Premiere)
by Robert Askins
Eric and Cyndy are looking for some direction. They've decided to follow the lead of their friends Zach and Shelley and make Christian Domestic Discipline the foundation of their marriage. But restructuring their lives and their union according to role play and a new moral code upends everything they knew – and took for granted – about one another, their friends, and more importantly, who really holds the paddle!
Robert Askins returns to MCC Theater following the critically-acclaimed Hand to God with this new comedy about our all-too-human impulse to make order out of the chaos of modern relationships.
The theateris currently in rehearsals for the final show of the 2013/14 Season: Greta Gerwig will be joined by Max Baker, Jason Butler Harner, Lucy Owen, Cara Seymour, and Scott Shepherd in the American premiere of Penelope Skinner's celebrated play The Village Bike, the final production of MCC's 2013-14 Main Stage season.  The Village Bike will be directed by Sam Gold, who recently directed the much-raved new musical Fun Home and this season's The Realistic Jones on Broadway.  The Village Bike will premiere at The Lucille Lortel Theatre (121 Christopher Street, NYC) beginning May 22, 2014 with an official opening on June 10, 2014.  Tickets for The Village Bike are now on sale at www.mcctheater.org.