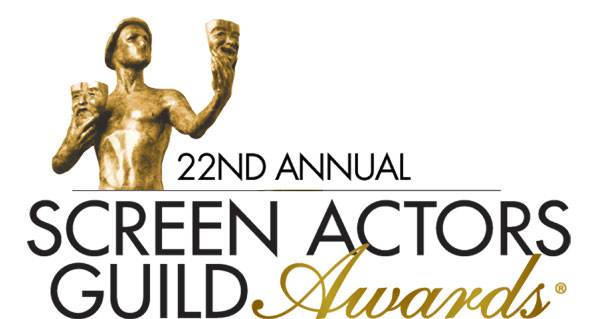 Here they are! One of the nicest perks of being a SAG-AFTRA member is here. The SAG Award screeners!
We have online digital screeners available now (for both film and television) and coming in January, Movie Cash – for those who want to see the films on the big screen – and DVDs. But, that's not all because Netflix is giving all eligible members a free three-month subscription so we can watch their nominated shows, including Orange is the New Black, Marvel's Daredevil and A Very Murray Christmas.
Check out the list below!
Film Online Screeners:
99 Homes
Beasts Of No Nation
The Big Short
Black Mass
Bridge Of Spies
The Revenant
Spotlight
For more information on how to access these films, please visit .
DVD Screeners (coming in January):
Beasts of No Nation
The Big Short
Brooklyn
The Danish Girl
Room
Spotlight
Steve Jobs
Straight Outta Compton
Movie Cash: The following films are confirmed for Movie Cash, which will be available in January. These  will provide eligible members with downloadable movie coupons redeemable at participating local theaters.
The Big Short
The Revenant
Trumbo
Online Television Shows:
Grace of Monaco
The Lizzie Borden Chronicles
Mr. Robot
The Secret Life of Marilyn Monroe
Tut
Netflix (The subscription cards will be mailed to all eligible members through the SAG-AFTRA mailing house beginning in early January):
House of Cards
Orange is the New Black
Unbreakable Kimmy Schmidt
A Very Murray Christmas
Marvel's Daredevil
ALL DETAILS on retrieving your Awards PIN, voting, DVDs, screenings, iTunes and other digital offers can be found on our website at www.sagawards.org/voting. If after visiting the site you still have questions, please email us at [email protected].
The SAG Awards will be simulcast live coast to coast on TNT and TBS on Saturday, Jan. 30, 2016, at 5 p.m. PT / 8 p.m. ET. An encore presentation will air on TNT at 7 p.m. PT / 10 p.m. ET. The stunt honors will be announced live from the red carpet on sagawards.tntdrama.com and people.com at 3:15 p.m. PT / 6:15 p.m. ET. Please watch!