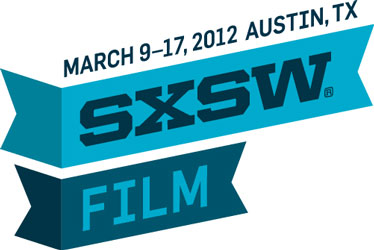 The Jury and Audience-winners for the 2012 South by Southwest (SXSW) Film Festival were announced at last night's awards cerenomy at the Vimeo Theater in Austin, Texas. 
The festival hosted a total of 132 features, consisting of 74 World Premieres, 17 North American Premieres and 11 U.S. Premieres, with 58 films from first-time directors. 138 shorts will screen as part of 12 overall shorts programs. 
The nearly 275 films were selected from a record number of overall submissions, over 5,300, comprised of approximately 2,000 features and 3,300 shorts.
Janet Pierson, Film Conference and Festival Producer said, "It's been amazing this year to hear over and over again about the high range of quality across the board. I know I'm always going on about the great variety of our program, but this year it seems to have been embraced in even wider measure and it's very exciting.  SXSW is a special moment for the creative community to both inspire and be inspired.  We appreciate the audience and jury engagement and recognition for these highlighted titles."
For more information on the festival: www.sxsw.com/filmThe 2012 SXSW Film Festival Award Winners:
Feature Film Jury Awards
DOCUMENTARY FEATURE COMPETITION
Grand Jury Winner: Beware of Mr. Baker
Director: Jay Bulger
NARRATIVE FEATURE COMPETITION
Grand Jury Winner: Gimme The Loot
Director: Adam Leon
Special Jury Recognition for Performance:
Jamie Chung – Eden
Besedka Johnson – Starlet
Nico Stone – Booster
Feature Film Audience Awards
DOCUMENTARY FEATURE
Winner: Bay of All Saints
Director: Annie Eastman
NARRATIVE FEATURE
Winner: Eden
Director: Megan Griffiths
*Audience Awards for Narrative Spotlight, Documentary Spotlight, Emerging Visions, Midnighters, 24 Beats Per Second, SXGlobal and Festival Favorites sections will be announced on Saturday, March 17.  The Headliner Audience Award will follow on Monday, March 19, 2012.
Short Film Jury Awards
NARRATIVE SHORTS
Winner: The Chair
Director: Grainger David
DOCUMENTARY SHORTS
Winner: CatCam
Director: Seth Keal
MIDNIGHT SHORTS
Winner: Don't Hug Me I'm Scared
Directors: Rebecca Sloan & Joseph Pelling
SXGLOBAL SHORTS
Winner: The Perfect Fit
Director: Tali Yankelevich
ANIMATED SHORTS
Winner: (notes on) biology
Director: Danny Madden
MUSIC VIDEOS
Winner: Battles, "My Machines"
Director: DANIELS
TEXAS SHORTS
Winner: Spark
Director: Annie Silverstein
TEXAS HIGH SCHOOL SHORTS
Winner: Boom
Director: Daniel Matyas & Brian Broder
SXSW Film Design Awards presented by iStockphoto
EXCELLENCE IN POSTER DESIGN
Winner: Man & Gun
Designer: Justin Cox
Special Jury Recognition: Pitch Black Heist
Designer: Andrew Cranston
Audience Award Winner: The Maker
Designer: Christopher Kezelos
EXCELLENCE IN TITLE DESIGN
Winner: Les Bleus de Ramville
Designer: Jay Bond, Oily Film Company Inc.
Special Jury Recognition: X-Men: First Class
Designer: Simon Clowes, Prologue Films
Audience Award Winner: Bunraku
Designer: Guilherme Marcondes, Hornet Inc.
SXSW Special Awards
SXSW WHOLPHIN AWARD
Winner: The Black Balloon
Director: Benny Safdie & Josh Safdie
SXSW CHICKEN & EGG EMERGENT NARRATIVE WOMAN DIRECTOR AWARD
Winners: Megan Griffiths for Eden and Amy Seimetz for Sun Don't Shine
LOUIS BLACK "LONE STAR" AWARD
Winner: Bernie
Director: Richard Linklater
Special Jury Recognition: Trash Dance
Director: Andrew Garrison
KAREN SCHMEER FILM EDITING FELLOWSHIP
Presented to: Lindsay Utz