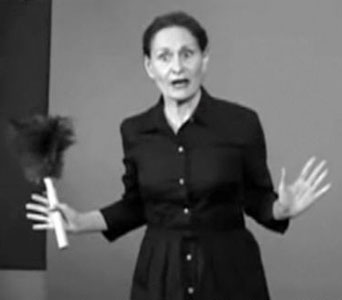 The New York Times Carpetbagger blog posted a video that has snippets of some of the auditions for The Artist.
Nominated for 10 Academy Awards, casting director Heidi Levitt did a super job with the cast.
In the video, you can see what Beth Grant (Peppy's Maid), Harvey Alperin (The Doctor) and Joel Murray (The Policeman) did to win their roles in the film.
The auditions were filmed in black and white and when Levitt and casting associate Michael Sanford watched the tapes, they "usually turned off the sound," she told the paper.
Interview with James Cromwell from The Artist
Check it out below!