My embargo has lifted and I can now safely tell you that Moneyball is fantastic.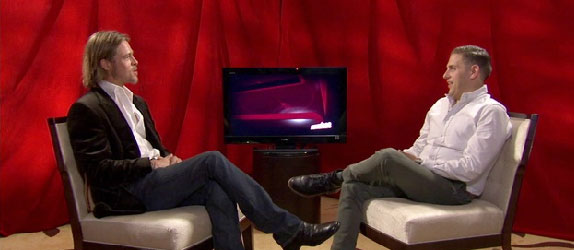 You can read my review here, but it's a good bet that Brad Pitt will be nominated for an Oscar for his performance as Billy Beane, the Oakland A's GM who built up a winning team despite a lack of cash. Thanks to his newly hired Assistant GM's (Jonah Hill) use of statistical data, they figure out a way to calculate the best — and cheapest — players for the roster.
In these videos from Moviefone, the two stars talk about the film while asking reader questions. Most of the questions and answers are ridiculous but you can clearly tell that they both enjoy each others company so from that standpoint, it's a fun watch them tease each other.
Check them out below!