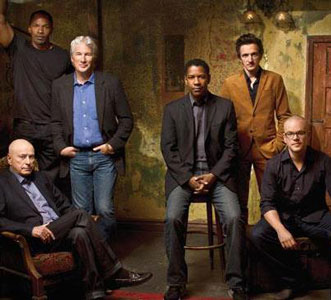 One of my very favorite things that The Hollywood Reporter does are these actor roundtables. They get a group of actors, ask them questions and just let them go to town. Some of the answers are smart, some serious and some are just downright funny but all are incredibly entertaining. 
In this hour long, uncensored video, THR got Alan Arkin, Jamie Foxx, Richard Gere, Denzel Washington, John Hawkes and Matt Damon where they talk about their careers, advice to upcoming actors and a ton more. 
This is well worth your time!