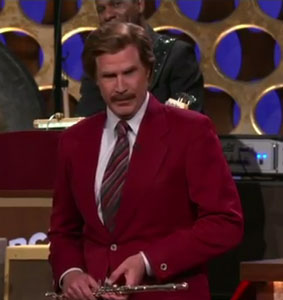 Ron Burgundy, San Diego's favorite Anchorman, stopped by the Conan O'Brien show last night to help out the band with his incredible flute skills.
Oh, and he told the world that Paramount is indeed making a sequel to Anchorman.
Will Ferrell (no idea where he was last night), Steve Carell, Paul Rudd and David Koechner are all set to reprise their roles, with Adam McKay to co-write and direct. No word if Christina Applegate will join in on the fun.