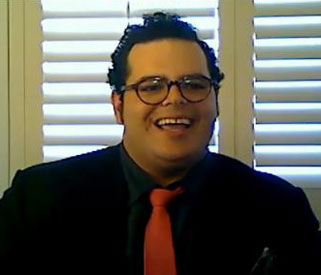 The Wall Street Journal talked with Josh Gad about his role in the Vince Vaughn and Owen Wilson comedy, The Internship, and the upcoming Steve Jobs biopic, Jobs.
He calls his role as Headphones in The Internship, a kind of "Jewish Yoda" and talks about how cool it was to work with Vaughn and Wilson.
He also talks about Steve Wozniak's, who he plays in Jobs, criticism of of the film and how he did his research on the co-founder of Apple.
Check it out below!