I'm here at Comic-Con and saw Captain America Wednesday night. It was great! I loved Chris Evans as Steve Rogers and the rest of the cast was wonderful.
Tommy Lee Jones made me laugh every time he was on screen and the great Hugo Weaving was the best thing about the film. Hayley Atwell, who has been getting ribbed about her performance in some publications, was good as well.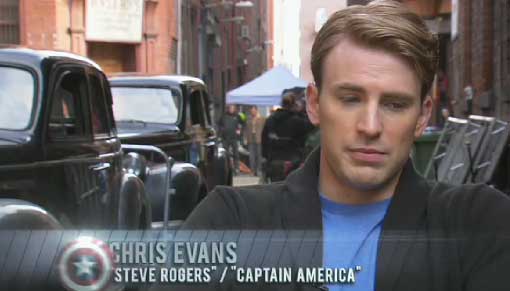 The one thing I'm pissed about is that they didn't show the end tag where they show The Avengers. That still bugs me!
Here's a quick featurette on the film where they talk about the suit and how it evolved in production. There are also some fun clips that you might not have seen before.