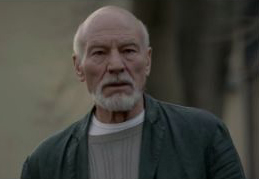 Here's a short film starring the great Patrick Stewart called Epithet.
According to The Guardian, the film is "inspired by the Young Vic theatre's recent production of Edward Bond's play Bingo" and tells the story of a "contemporary poet with a dubious background."
There is a warning for strong language so if you're at work or near kids, you might want to wear your headphones. It's a little over 6 minutes long and stars Patrick Stewart… so why not check it out!