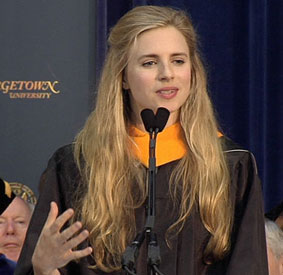 Brit Marling went back to her alma mater, Georgetown University, to give the Class of 2013 their Senior Convocation speech last week.
In the speech, she talks about forming relationships with her future collaborators (and Georgetown alums) Mike Cahill and Zal Batmanglij, how she got her start after graduating and her early career struggles.
I interviewed both Brit and Zal for their upcoming film, The East, so look for it soon!
Check out the speech below.