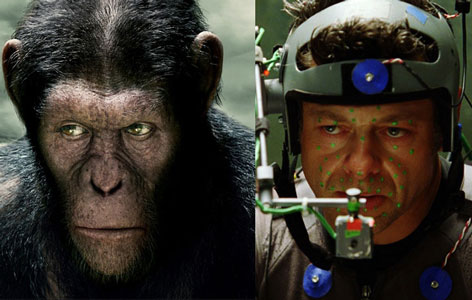 Thanks to this exclusive from HitFix, we can watch a short clip of Andy Serkis acting out a scene in Rise of the Planet of the Apes.
It's 2 clips, the first with Serkis in his full pre-CGI getup bashing the window and saying an anguished goodbye to James Franco and Freida Pinto.
The next clip shows what was in the actual film, with the full on CGI.
Check it out below. It's no wonder that FOX and Franco are trying to get Serkis an Oscar nomination for his fantastic work in the film.