You know summer is almost here because True Blood is about to premiere. I had no intention of making that rhyme, by the way.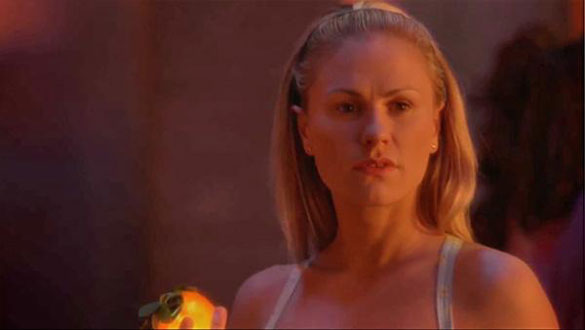 Catch the first 6 minutes of the season below where Sookie Stackhouse (Anna Paquin) is in the land of fairies, meets her grandpa and gets into a bit of trouble.
Watch till the end. It looks like the season is going to start off with a bang!
Anybody know where I can get a light-fruit?
True Blood premieres June 26 on HBO.
And here's a trailer for the season called, 'Break Up'