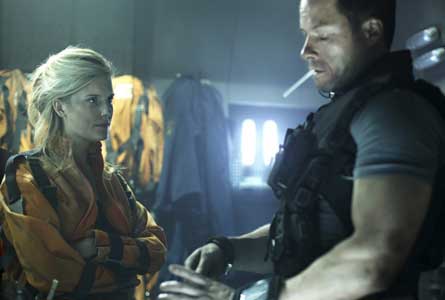 Here's the first 5 minutes of Lockout starring Guy Pearce a falsely convicted ex- government agent whose one chance at gaining freedom lies in the dangerous mission of rescuing the President's daughter (Maggie Grace) from rioting convicts at an outer space maximum security prison.
I saw a couple minutes at WonderCon last month and yeah, it looked goofy but the good kind of goofy. This 5 minutes makes me think that it'll be a fun joy-ride.
Check it out below!
And also, take a look at our interview with Maggie Grace!