Jennifer Aniston sits down with James Lipton this coming Monday (July 8th) on the newest episode of Inside the Actors Studio.
On the show, she talks about her career including her first movie… Leprechaun! I added the exclamation point because it's just that good.
She also talks about Friends, The Break-Up and her current film, the incredibly funny Horrible Bosses.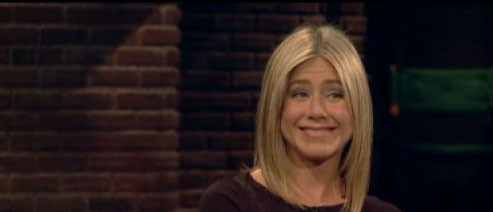 (Yes, I know this is the worst picture of her ever.)
Check out the clips after the jump!
In this clip, she explains what Friends meant to her and how she and some of her castmates spent their time after the last scene.
Here, she talks about her film, The Break-Up and that because she was familiar with the subject of the film, it made it easier to work on.