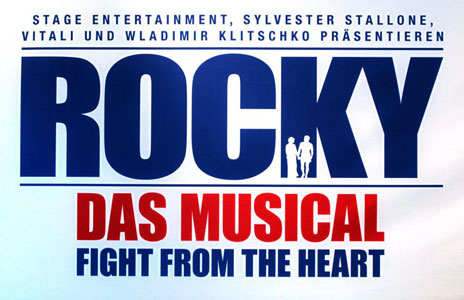 Here's a preview of the new musical adaption of Rocky the Musical that had a preview in Germany a couple of weeks ago. 
Sorry, I meant, Rocky das Musical.
The show will open in Germany before it comes to Broadway sometime in 2013.
The show currently stars Andy Karl as Rocky and Tricia Paoluccio. 
Some of the video is in German, so skip those parts and head directly into the musical numbers which are in English. What's German for 'Yo, Adrian!'?
Check out the video below. Guten tag!