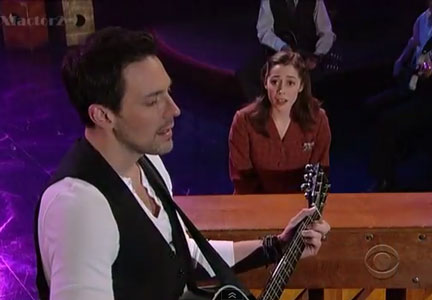 The cast of Once, featuring Steve Kazee and Cristin Milioti, performed 'Falling Slowly' on last night's Late Show with David Letterman.
Man, I can't wait to see this!
They sounded great and the cast was so full of energy that at the end of the song, Letterman said to them, "You're running around like crazy people for God sakes."
Check it out below!