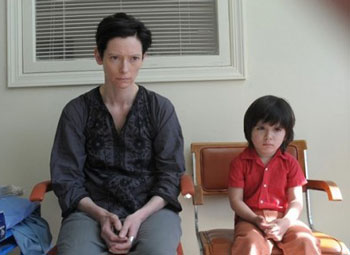 Here's a great clip from We Need To Talk About Kevin.
The film stars Tilda Swinton, John C. Reilly and Ezra Miller in a  psychological thriller that explores the relationship between a mother and her evil son.
It's currently playing in the mythical land know as 'select cities'.
Check it out!