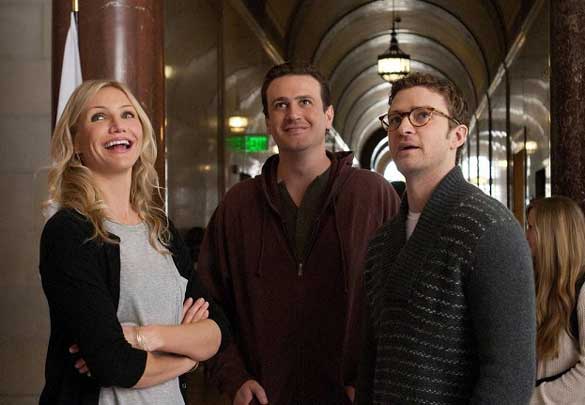 Is this a trend?
The folks from Bridesmaids made a huge splash releasing their gag reel a couple of weeks ago and now, with the movie not even out until tomorrow, here is Bad Teacher's gag reel.
The movie looks funny and the cast – Cameron Diaz, Justin Timberlake and Jason Segal –  is great but it's only getting 51% on Rotten Tomatoes.
Looks like this might be a way to get more butts in the theater this weekend.