Here are 7 clips from the upcoming film, Snow White & the Huntsman, which opens wide on June 1st.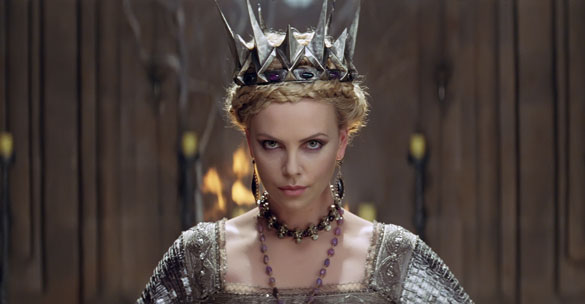 The film stars Charlize Theron, Kristen Stewart, Chris Hemsworth, Bob Hoskins and Ian McShane and as the official synopsis writes, is about Snow White, "the only person in the land fairer than the evil queen, who is out to destroy her. But what the wicked ruler never imagined is that the young woman threatening her reign has been training in the art of war with the huntsman who was dispatched to kill her."
Also, be sure to check out the new interactive trailer for the film. 
 Owe Me Money
Into the Dark Forrest
Quiet
Troll
Bowman
Life Itself
Avenge Your Father
Here's the interactive trailer: