Here are 6 clips of the upcoming, Columbiana, starring Zoe Saldana, Michael Vartan and Lennie James.
The film is about a woman, Cataleya, who has grown up to be an assassin after witnessing the murder of her parents as a child. She turns herself into a professional killer and working for her uncle, remains focused on her ultimate goal: to hunt down and get revenge on the mobster responsible for her parents' deaths.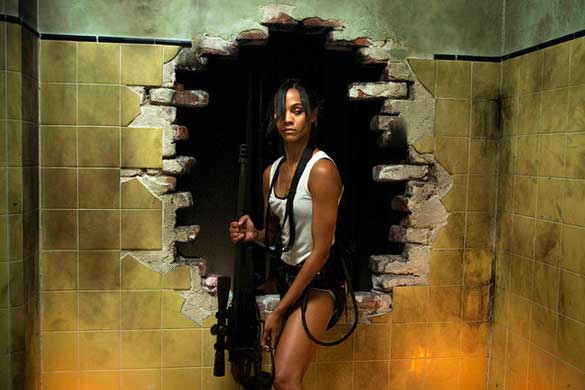 When I talked to Michael Vartan the other day, he seemed pretty excited about the film. From the clips below, it looks your typical revenge film but with Zoe Saldana in the guy role. Which is not a bad thing at all.
Cataleya (Zoe Saldana) wants to redecorate an office.
Cataleya (Zoe Saldana) uses a rocket launcher
Cataleya (Zoe Saldana) realizes that she's being traced
Cataleya (Zoe Saldana) swims with the sharks
Cataleya (Zoe Saldana) breaks into jail