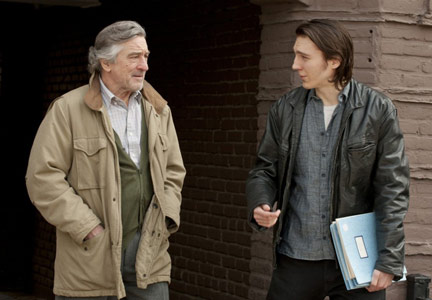 Here's 5 clips from Paul Weitz's, Being Flynn.
Starring Robert De Niro, Paul Dano, Julianne Moore and Olivia Thirlby, the film follows Nick Flynn who is shocked to have his eccentric and long-absent father, Jonathan reach out to him unexpectedly. Still feeling the loss of his mother in the midst of starting a new relationship with Denise, the last person Nick wants to see is his father. But you can't outrun fate and slowly Nick comes to realize he has been given the chance to make a real future not only for himself, but for his struggling father too.
Being Flynn will be released in the infamous 'selected cities' this weekend.
Vocation
Circumstances
Do Badder
My First Wife
A Writer