Here are 2 clips from Captain America: The First Avenger and yes, it does look cool. Very cool.
Starring Chris Evans, Hayley Atwell, Hugo Weaving, Sebastian Stan, Toby Jones, Samuel L. Jackson, Dominic Cooper, Tommy Lee Jones, Stanley Tucci, and Neal McDonough, the film tells the story of Steve Rogers. When he volunteers to participate in an experimental program for the Army, he's turned into Captain America, the first Avenger.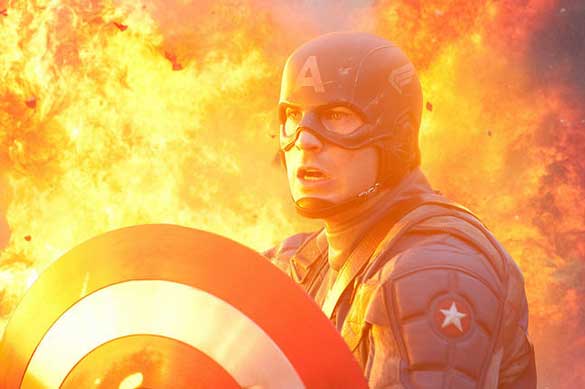 The movie comes out in July 22, 2011. Or the 21st if you're in San Diego for Comic-Con.

Steve Rogers (Chris Evans) undergoes the Super Soldier transformation.
Steve Rogers finds his sheild

Captain America kicks some butt.