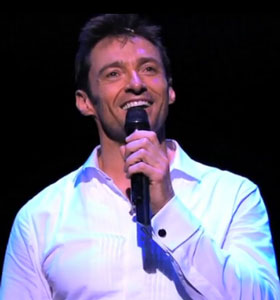 Hugh Jackman's one man show, Hugh Jackman, Back on Broadway, started previews October 25th and everything I hear is that it's excellent.
And why shouldn't it be? Michael Riedel wrote in his NY Post column that "he's rehearsed it eight hours a day, every day, for the past two months in New York. "He's exhausted," says a confidant. "But watching him onstage, you would never know it."
In the show, he has a 18-piece orchestra and performs Broadway tunes, old classics and aboriginal music from Australia.
Playbill.com shot a minute – seriously, only a minute – of the show that you can watch below. 
For tickets, click here.