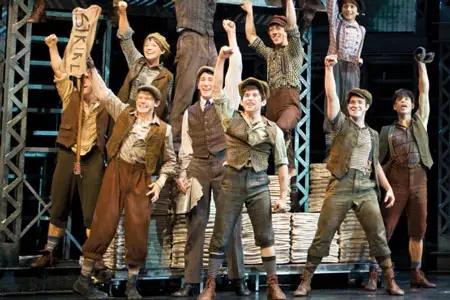 The new Disney musical, Newsies, is such a hit with audiences that it's limited run was just extended through August 19th. Which, for me, means I can see it the next time in in New York.
USA Today got a chance to film some of the tech rehearsal and also a bit of an actual performance of the show.
Looks pretty good to me. Can't wait to see it!
Click here for our interview with one one of the stars of Newsies, Andrew Keenan-Bolger!