On last night's season premiere of 60 Minutes, correspondent Steve Kroft profiled Trey Parker and Matt Stone, the four-time Emmy Award winning creators of South Park and the Tony Award-winning co-authors of The Book of Mormon.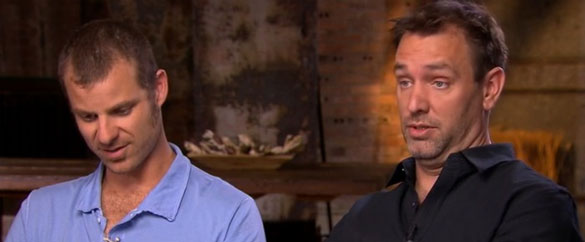 It chronicled how they met and continue to work together, South Park (which begins its 15th season on Comedy Central October 5th) and The Book of Mormon. I selfishly wished they spent more time talking about Mormon but they had some good stuff in there.
Click below for the full interview. Also, check out 2 un-aired clips featuring cast members of Mormon and Parker and Stone talking about why they choose Mormons as their target for their first Broadway musical. 
The Book of Mormon cast members Andrew Rannells, Nikki M. James, and Josh Gad say the musical's creators are great to work with because "they take comedy seriously."
Parker and Stone describe why they chose Mormons for their first crack at a Broadway musical.