Due to a handful of auditions and going out of town last weekend, I'm a bit backed up on these Late Night with Jimmy Fallon Broadway posts. But, better late than never, right?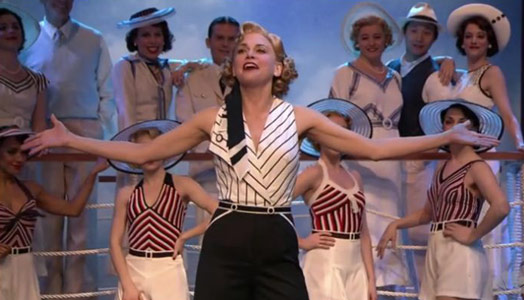 Sutton Foster and the cast of Anything Goes tapped their way onto the Late Night with Jimmy Fallon stage last week to perform the title song of the show, 'Anything Goes.'
If you're planning to see Foster in the show, you 'd better make it quick, her last performance is March 11th!
Anything Goes is directed & choreographed by 2011 Tony Award winner Kathleen Marshall.
For tickets, click here