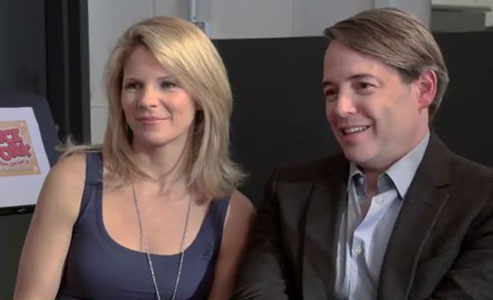 Nice Work If You Can Get It, the new musical comedy starring Matthew Broderick and Kelli O'Hara and directed by  Tony Winner Kathleen Marshall will have it's first preview on March 29th at the Imperial Theatre.
Broderick and O'Hara (South Pacific) star in the tale of playboys, politicians, bootleggers and leggy chorus girls, all running loose in a glorious Long Island mansion in the rip-roaring 1920s.
In the first video, Marshall talks with Broderick and O'Hara during one of their lunch breaks about what brought them to the new musical that features songs by the Gershwins. There's also a video of them on the set with photographer Annie Leibovitz.
On the Set with Annie Leibovitz