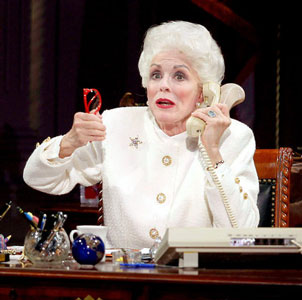 Holland Taylor's new one-woman show, Ann, opens on Broadway tomorrow (we'll have a review from Chris McKittrick online in the morning). 
Taylor, who has had one heck of a career, was featured in a nice CBS Sunday Morning segment this past Sunday where she talks about her long career, working with Tom Hanks on Bosom Buddies and the evolution of Ann.
The show, about the former Texas Governor Ann Richards, has been a passion project for Taylor and I think it's wonderful that she's fulfilling her dream of getting it on Broadway.
Check it out below!