When asked whether she's excited about her Tony Award Nomination for House of Blue Leaves, Edie Falco said that she's a "kid from Long Island" so of course she excited! I get excited when I see a package from Amazon in the mail so if I got a Tony nomination, I seriously think my head would explode.
On whether she thought that this was going to be a great role for her, she said that she never knows. "You start from nothing and you see what it turns into," she said.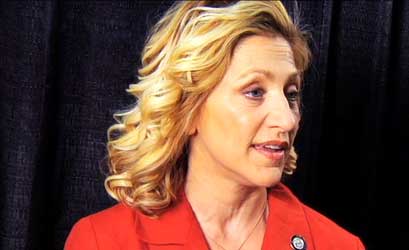 Check out the video from Broadway World where they talked to her about her nomination and her old job as a waitress where, as fate would have it, she worked at a restaurant with another fellow nominee.