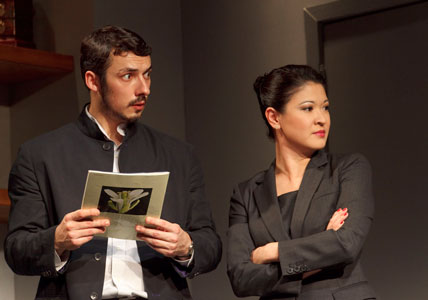 First Lysistrata Jones, then Bonnie & Clyde, On a Clear Day and now Chinglish.
Not a good couple of weeks for Broadway shows.
David Henry Hwang's new comedy about the misadventures of an American businessman desperate to launch a new enterprise in China, was named by TIME Magazine as the #1 new American play of 2011. It will play its final performance on Sunday, January 29, 2012 after 128 performances.
The cast features Jennifer Lim, Gary Wilmes, Angela Lin, Christine Lin, Stephen Pucci, Johnny Wu and Larry Lei Zhang and was directed by Leigh Silverman.
Watch some scenes of the show below.