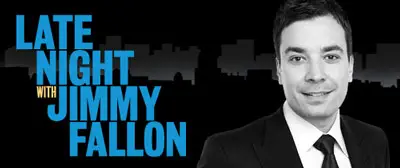 Late Night With Jimmy Fallon kicks off its annual Broadway week tonight with Nick Jonas and the cast of How To Succeed in Business Without Really Trying.
The rest of the week is as follows:
Tuesday: David Alan Grier from The Gershwins' Porgy and Bess
Wednesday: The cast of Ghost The Musical
Thursday: My ex-girlfriend Sutton Foster from Anything Goes
Friday: The cast of Sister Act
The show airs on NBC at 12:35am. I can't stay up that late so I'll definitely be Tivo'ing it. I'll also post each number as it becomes available online.