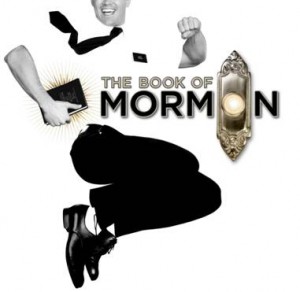 It seems like recent Broadway film adaptations haven't had much luck with either the critics or the box office in the twenty-first century.  The film adaptations of Mamma Mia, The Phantom of the Opera, The Producers, Rent, and Nine had varying degrees of box office success, but none seemed to win over critics.
In fact, only Chicago, Sweeny Todd, Dreamgirls, and Hairspray have won over critics and audiences alike, but it seems in a few years we'll likely be adding The Book of Mormon to that list: Trey Parker and Matt Stone have confirmed to Entertainment Weekly that they intend to make a film version of their smash hit Broadway musical.
Just don't expect it anytime soon.
In case you haven't noticed, most film adaptations of Broadway shows don't end up hitting theaters until several years into the Broadway run (or even after the Broadway show closes) simply because a film version would likely cut into the Broadway box office as well as the ticket sales of any touring versions of the play.  With The Book of Mormon opening in Chicago, London, and on the road next year, it wouldn't be financially wise for The Book of Mormon and South Park creators Parker and Stone to push the film version out too soon.
Why is it likely that the film version of The Book of Mormon will be a success?  Because the creators, along with producer Scott Rudin — who produced Parker and Stone's South Park: Bigger, Longer and Uncut, Team America: World Police, and is also one of the producers of The Book of Mormon — will be involved.  Stone explains, "The great thing is, a lot of Broadway teams would have to go team up with a Hollywood producer and bring on a Hollywood director, but Trey's a director and Scott's a great producer. We've all made movies. So it's kind of cool, it can stay in the same family."
If you can't wait until the film premieres The Book of Mormon will be on Broadway for, well, quite some time as it is already sold out through the end of the year.  So either way you're probably waiting.  But at least we know that when it finally hits movie theaters it will be something worth looking forward to!