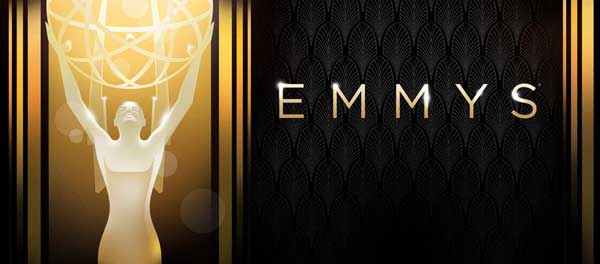 Andy Samberg as Emmys host every year! While some of his Samberg's joke may have fallen flat with the crowd in the audience, I was laughing up a storm whenever he was on screen. More Samberg all the time.
HBO's Game of Thrones came in big with 12 wins, including Best Drama and Best Supporting Actor for Peter Dinklage. HBO's Veep and Olive Kitteridge also won for Best Comedy and Limited Series.
Viola Davis became the first African-American ever to win Lead Actress in a Drama for ABC's How to Get Away With Murder and, on his last go round, Jon Hamm took home the award for Lead Actor in a Drama for Mad Men.
Below are the most of the speeches from the last night's winning actors. The speeches from Jeffrey Tambor (Actor in a Comedy Series, Transparent), Tony Hale (Supporting Actor in a Comedy for Veep) or Richard Jenkins (Lead Actor in a Limited Series, Olive Kitteridge) weren't available on the Emmy site. They also didn't feature Frances McDormand's Lead Actress in a Limited Series (Olive Kitteridge) speech but she said like seven words so that's you didn't miss much.
Check them out below!
Viola Davis (How to Get Away with Murder): Lead Actress in a Drama
Jon Hamm (Mad Men): Lead Actor in a Drama Series

Uzo Aduba (Orange is the New Black): Supporting Actress in a Drama

Peter Dinklage (Game of Thrones): Supporting Actor in a Drama

Julia Louis-Dreyfus (Veep): Lead Actress in a Comedy Series

Allison Janney (Mom): Supporting Actress in a Comedy

Regina King (American Crime): Supporting Actress in a Limited Series/Movie

And for your viewing pleasure, here is the nominees performers reception