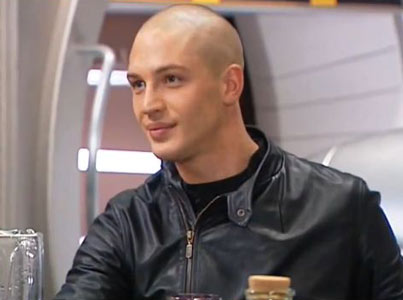 Here's the screen test Tom Hardy did for the 2002 film, Star Trek: Nemesis. In the clip, he and star Sir Patrick Stewart go mano-a-mano and even though he had little credits at the time, Hardy more than holds his own against the actor.
This has been out for a while but since Hardy is kicking some Batman butt in The Dark Knight Rises, it's made it's way back again as videos like this do. It's a little over 6 minutes long but it's pretty fun to watch.
At the time this was shot, he only had a couple credits on his resume; Black Hawk Down and 2 episodes of the HBO mini-series, Band of Brothers.
Check it out below!