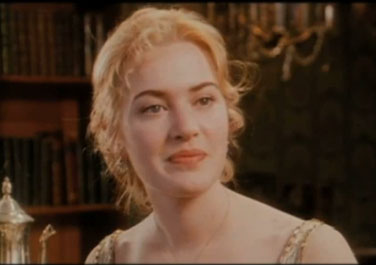 With the Blu-ray release of James Cameron's Titanic just coming out, Paramount is giving us some sneak peeks at some of the special features that comes with the 4-disc set.
One of those features is Kate Winslet's screen test.
The video below starts off with Cameron talking about how much Winslet went after the role, even sending the director a rose with a hand-written letter at one point. Then the screen test starts…
She's perfect and you'll understand why she got the part but when you watch it,   you'll quickly notice that someone else is playing the role of Jack, played by Leonardo DiCaprio in the film. Take a closer look and you'll see that it's Jeremy Sisto.
Check it out below!