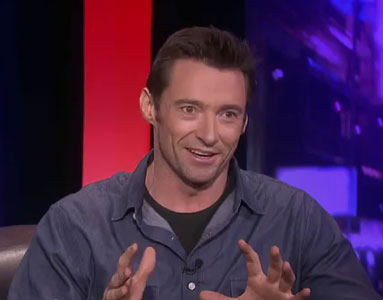 If you haven't watched Theater Talk either on online or when it airs on PBS, you're missing out.
Host's Michael Riedel (Broadway columnist for the New York Post) and producer Susan Haskins always have great guests from the current crop of Broadway shows – that is, if they aren't afraid or mad at Riedel who is notorious for his skewering.
They interviewed Hugh Jackman right before he ended the Broadway run of his one-man show, Hugh Jackman, Back on Broadway.
He shares some of the stories he talks about in his show, upcoming films Les Miz and Wolverine and growing up in Australia.
It's a great interview – but I'm biased because I have a man-crush on Jackman.
Check it out below!